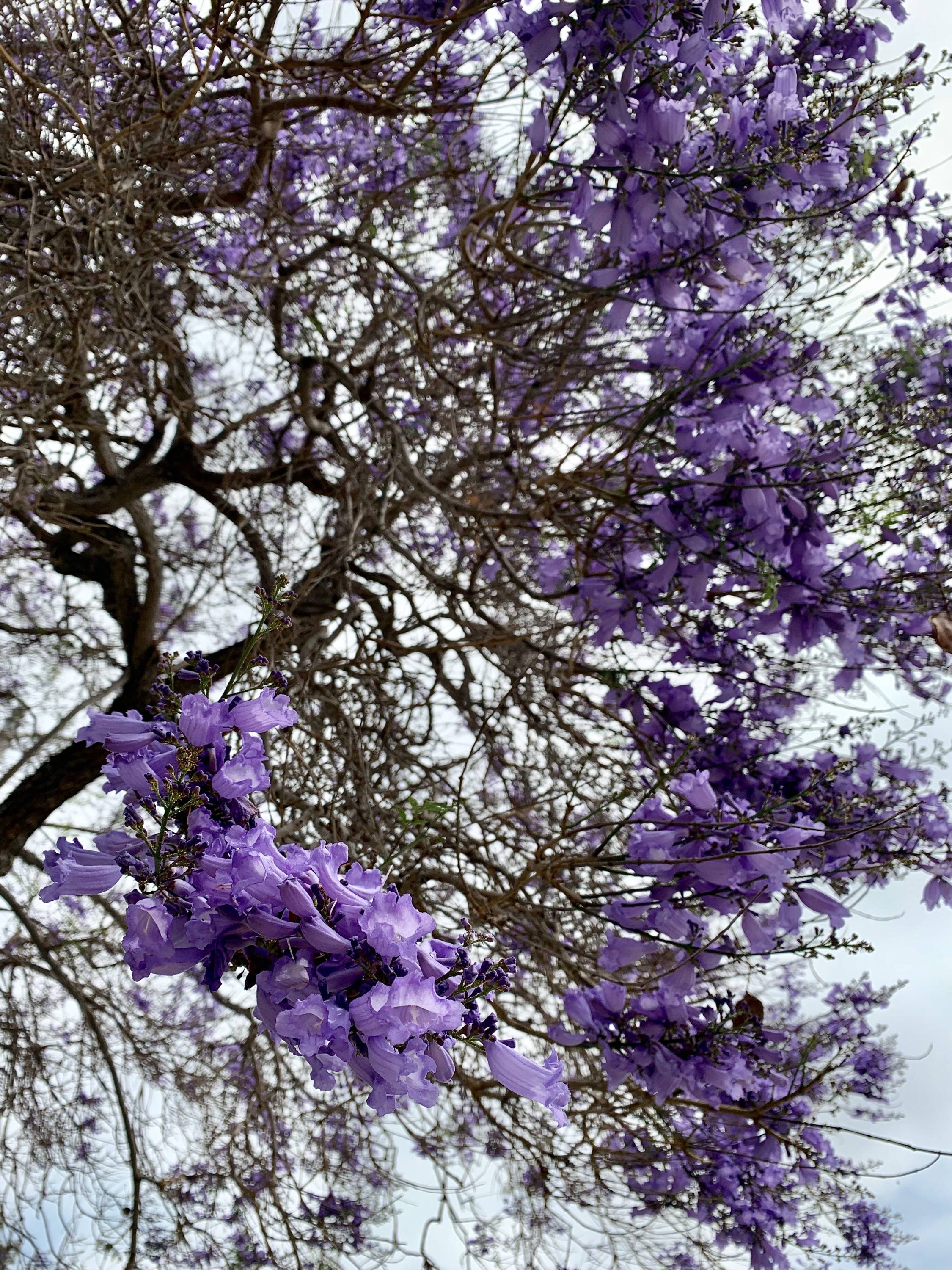 I wasn't familiar with jacaranda trees until we moved to Los Angeles in April 2017. Pretty soon after moving into our new place, the trees on our block were in bloom, full of beautiful lavender flowers that were impossible to miss. Now, each spring I look forward to the jacarandas bursting into bloom and those purple flowers coating the sidewalks, cars, and roads. 
Choosing this month's inspiration for the color of the month was very easy. As soon as a saw the photo of the jacaranda tree submitted by Anna, I knew it was meant to be. 
This spring will be our last in Los Angeles, as my husband's career requires us to move to Baton Rouge, LA in June. Nothing seemed like a more fit farewell to Southern California than dedicating May's colorway to one of my favorite things about Los Angeles. 
May's colorway features a lavender purple base inspired by the color of the jacaranda tree's flower. I layered three different shades of purple onto the skein to achieve slight differences in the color to mimic the light and shadows as the sun hits blossoms on the tree. Keeping within the monotone theme, I finished off this colorway with subtle micro speckles in various shades of purple. 
While I'll miss the jacaranda trees on my block here in Los Angeles, I'm excited to see what the future holds and the new adventures we will embark on.